Select Your Vehicle
We need to know which car or van you have, as our products are fully tailored to fit your vehicle footwells perfectly.
You have chosen a manufacturer of Vauxhall. To change this, click here.
Choose Vauxhall Model
Choose the model of your vehicle by clicking on the option below.

Adam



Agila



Ampera



Antara



Astra Convertible



Astra Estate



Astra GTC / VXR Coupe



Astra Hatchback



Astra Van



Calibra



Carlton



Cascada



Cavalier



Combo



Corsa



Corsa Van



Crossland X



Frontera



Grandland X



Insignia



Insignia Estate



Meriva



Mokka



Movano



Nova



Omega



Omega Estate



Signum



Sintra


Tigra



Vectra



Vectra Estate



Viva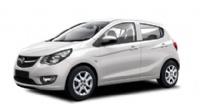 Vivaro



VXR8



Zafira